Traffic Accident & Injury Law Firm Serving the Greater Chicago Area
Whether You Got Hurt or You Got Court – Win With Wang!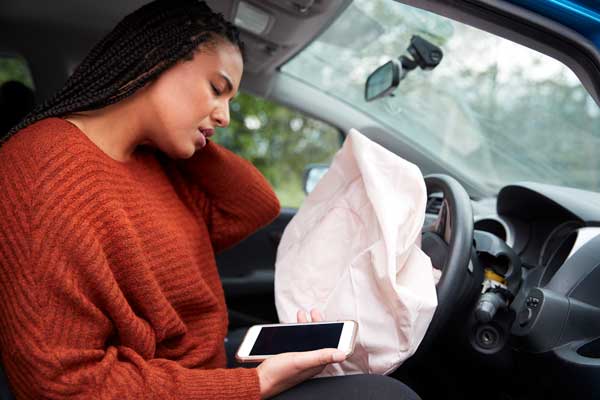 Accidents happen. People get hurt. And when it happens to you, we're here to help. Jeremy M. Wang Law & Associates, LLC offers experienced legal services dealing in personal injury accidents, including but not limited to motor vehicle accidents (bicycles, motorcycles, trucking accidents), DUIs, dog bites and slip-and-fall accidents. Whether you're on the defense or you're fighting for compensation, our accident and injury law firm is available to represent you with tough, bold, assertive legal support you can rely on. Contact us today for a free consultation in the Chicago area!
Specializing in traffic & personal injury accidents
Multilingual representation in English, Mandarin & Spanish
Licensed to practice law in the State of Illinois since 2011
FREE consultations in-office or by virtual appointment
Focusing on Traffic Accidents & Personal Injuries
Don't put your important legal matter in the hands of just any lawyer. When you need a law firm that has ample experience in accidents and injuries, Jeremy M. Wang Law & Associates, LLC offers focused services, ensuring that you receive skillful, knowledgeable representation in the practice area that matters most to your case. Our accident and injury law firm has handled hundreds of cases. Get in touch with us today for help with yours.
Tough, Bold, Assertive
Jeremy M. Wang is a former prosecution attorney who brings tough action, bold strategies and assertive methods to every case we represent. These values are the foundation of our law firm, and you can depend on our team to treat your case with the same aggressiveness and dedication we've become known for in Illinois.
Contact Us Today for a FREE Legal Consultation
Our fully staffed accident and injury law firm is ready to fight for you. Let's get started with a free consultation. Video conference options are available, as well as in-office appointments at our office in Westmont. To schedule your appointment, call us today at (630) 712-9264 or fill out the contact form and we'll be sure to respond promptly.